In the autumn of 2020, our international online courses will be held in English. The price of the 10 weeks online course is 190€. Autumn season online courses begin at Monday 21th of September.
see schedule
What do we mean by level courses?
Our curriculum is based on levels. Our students take on a learning path that starts from Kodarit 1 level visual programming and proceeds all the way to improving students game and app design skills.
One level lasts one semester. For example after Kodarit 1 level student can move to the Kodarit 2 level in the next semester.
After the Kodarit 4 level student can move to the black belt level where students can stay as many semesters he/she want to code with us. Black belt level subject changes every semester. Some of our students are currently spending their third black belt semester with us 🙂
If you have programmed before you can select the level which suites your programming skills.

More detailed content of the level courses can be found on the course descriptions page
Read more
Kodarit's coding courses teach programming skills, algorithmic thinking and game design. We use fun and diverse exercises in learning environments that are designed to be beginner-friendly. We highly value personal teaching and this is why our online courses have max 10 participants.
All the Kodarit Courses are based on the pedagogy, where everyone gets involved and everyone learns. To participate in our distance learning lessons, you need your own computer. Using a webcam is a nice addition, especially for children's coding lessons. Our distance learning takes place in the Zoom remote learning environment, for which we share the installation and user instructions before the course.
Autumn season 2020 level courses begin at Monday 21th of September.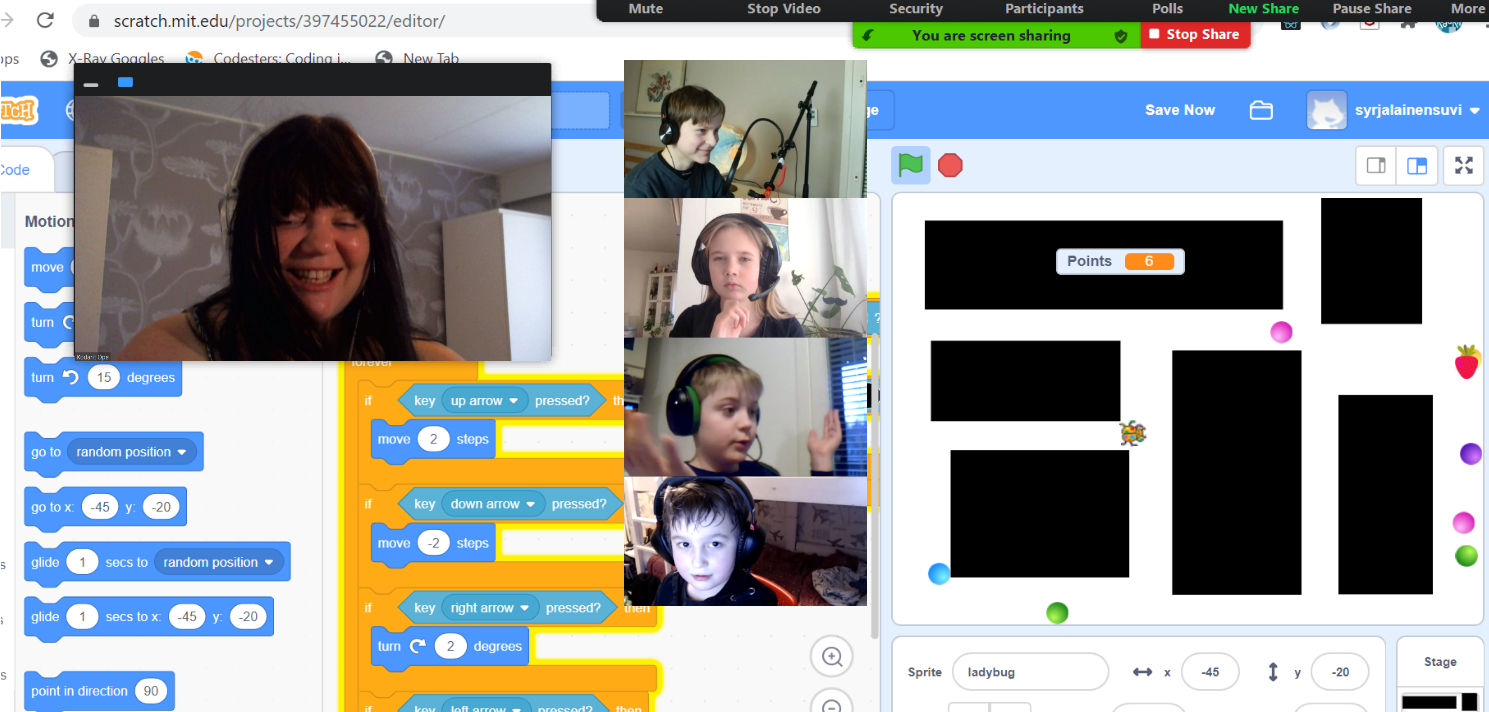 The price of the our international level course is 190 € (duration 10 weeks). For larger groups and long-term co-operation, don't hesitate to contact Suvi Syrjäläinen.