The purpose of the Kodarit Camps is to provide an interesting and fun learning experience during holidays, whether it is summer or winter break, we offer you the possibility to learn coding.
The purpose of the camps is to offer its participants a nice holiday. The program includes learning coding and games.
Our camps are suitable for anyone from 9 years old and are held online, which also makes our courses accessible from anywhere you are.
Coding is a topic that is suitable for distance learning and it works very well with the use of a webcam, giving a nice sense of being present in our online camps.
The registration fee for a 5-day coding camp is 225€.
See the full schedule below.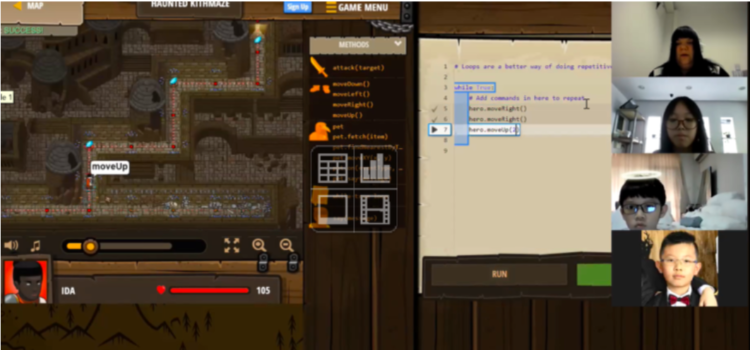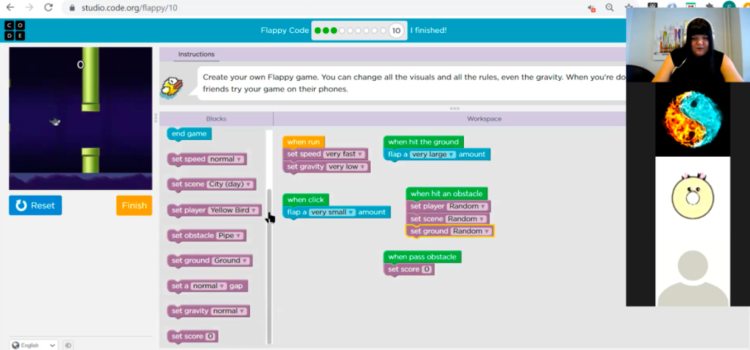 ONLINE CAMPS 2021 SCHEDULE
Camp 1
Availability on weeks 23-33*
**except midsummer week (21-25th June).
Previous Camps: Coding Topics
Basics of Programming
Learn to code 2D games with Visual Programming
Basic Python programming. Creating Stories in the Python programming language
Daily program
Times are shown in the EET—Eastern European Time (UTC/GMT +2 hours).
09:00. The Zoom classroom opens.
09:00-10:00. Game session with the lead teacher and other camp mates.
10.00-11.30. Guided coding exercises.
11.30-13.30. Lunch Break: The teacher is available in the Zoom class room during the break.
13.30-15:00. Guided coding exercises.
15:00-16:00 Snack break and game session with the lead teacher.
The Zoom classroom closes at 16:00.
Important Note
The International Summer Camps in English are subject to demand.
Once we have the minimum number of participants required to start a group, we will contact you to confirm your registration and time availability.